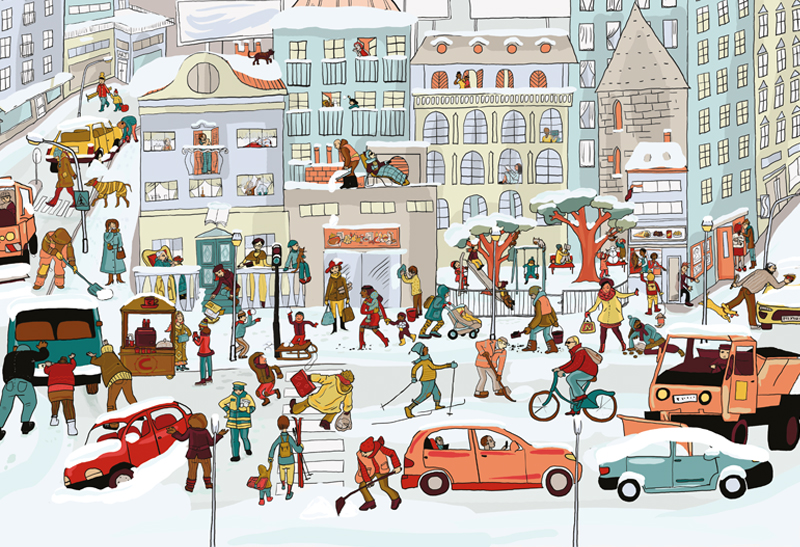 3 books | categories: 6 - 8 First Grade
People sleep at night. Underground there's nothing but pitch-black soil. No flowers grow under the snow. Really?
What if things are not as we readers believe them to be? The Big Books series shows us what goes on in places we can't see. Night can be a busy time, things are livelier underground than we might think, and snow can keep things nice and warm. Features of the Big Books series include full-page illustrations with openable flaps, pages filled with interesting facts and charming pictures. Big Books allow young readers to explore places and situations which their parents would never allow them to visit alone.