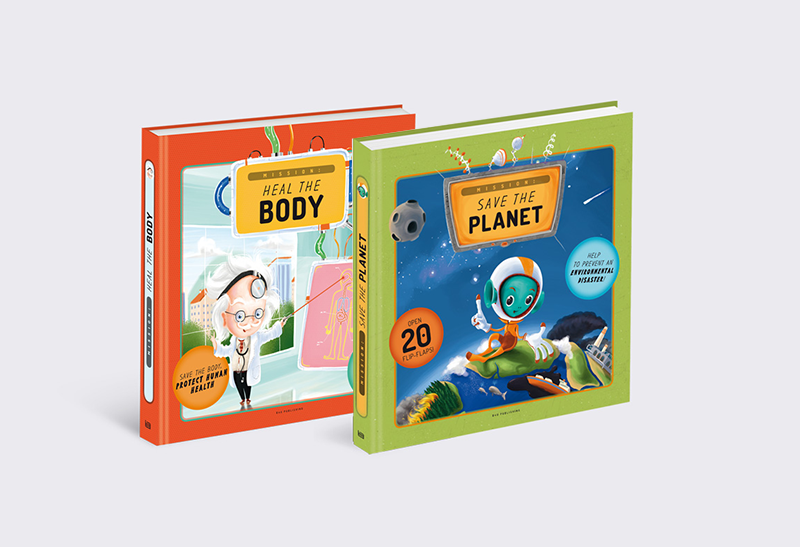 2 books | categories: 6 - 8 First Grade
Beautiful full-page illustrations, flip-flaps, booklets brimful of interesting information – you'll find all this in the Mission interactive book series.
In one book, the reader goes aboard a spaceship to join an extraterrestrial called Gwi Do as he attempts to save the planet from the mischief and devastation caused by humans. In another, the wise physician Yoon introduces us to the mysteries of human health, the human body and how to heal it. Readers of this series are no passive participants: by opening flip-flaps, they determine how the chapters continue. Whoever embarks on Mission will soon know what's what in ecology and the health sciences. Book in the series: Mission: Save the Planet, Mission: Heal the Body.