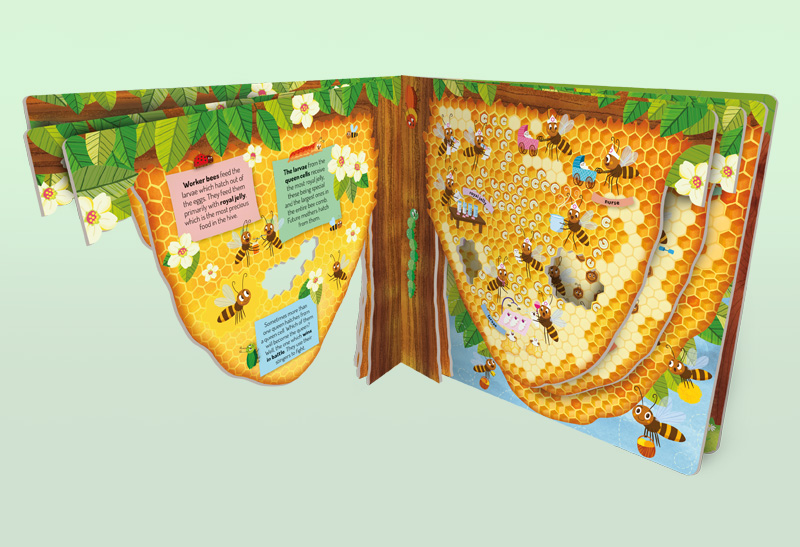 3 books | categories: 3 - 5 Pre-schoolers
What would it be like to be a bee, an ant or a squirrel living in the hollow of an old oak tree?
Let's explore the animal kingdom, where you can be one of them for a little while. Of course, it's only pretend! These board books are shaped like hives, trees or anthills with numerous carved out chambers and corridors.