The HAND Book in the BRAW Amazing Bookshelf 2022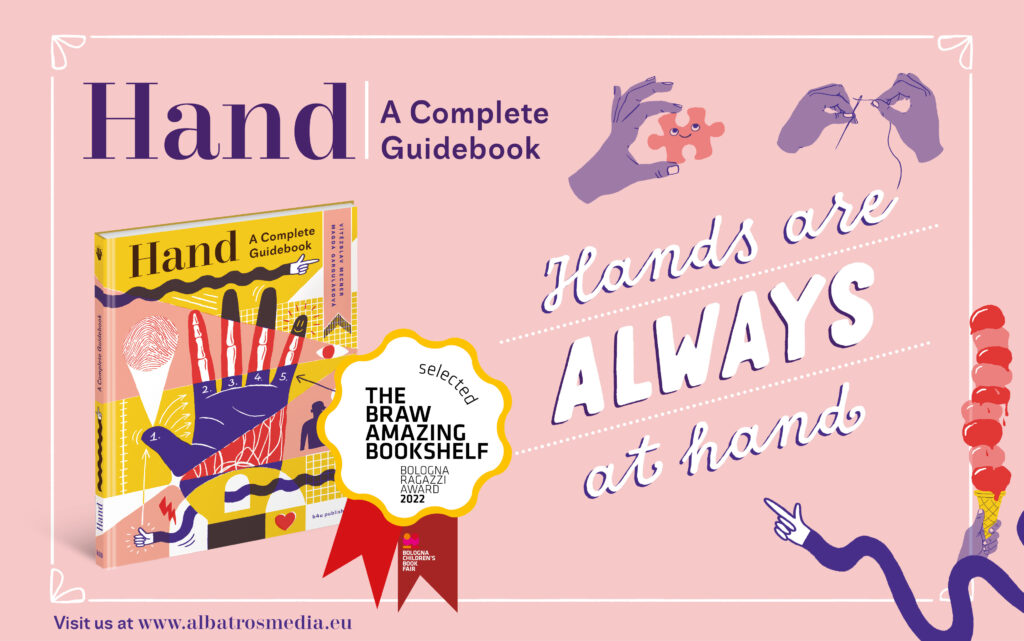 And the hands by Vítek Mecner and Magda Garguláková created something special.
The book has been included in the BRAW AMAZING BOOKSHELF! This selection of one hundred outstanding picture books that participated in the BolognaRagazzi Award this year will be showcased during the Bologna Children's Book Fair this month.

Explore the hand from many unexpected perspectives!
* Did you know that sign language varies from country to country?
* Have you ever wondered why some of us are left-handed while others are right-handed?
* Can you imagine how the hand of a sculptor differs from that of a pianist or a bricklayer?