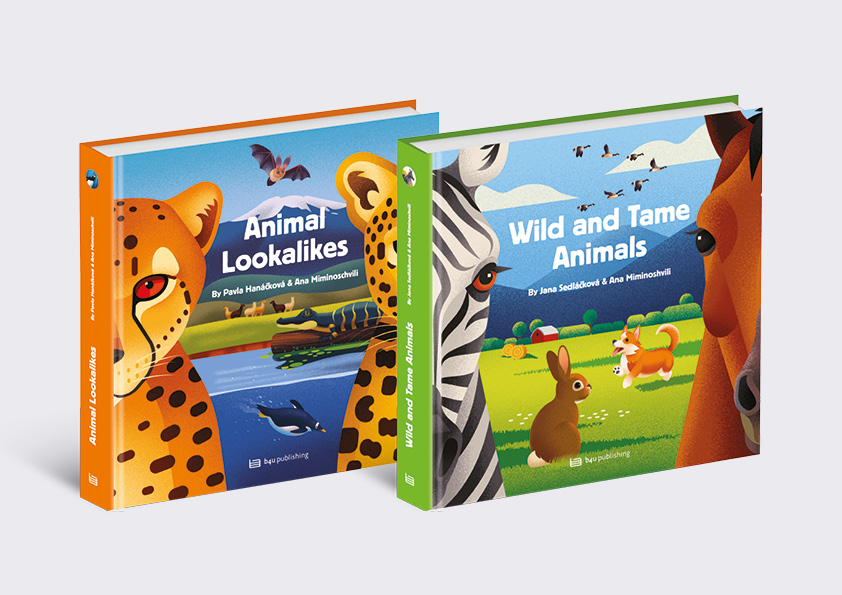 2 books | categories: 6 - 8 First Grade
The origin of some animals can be traced back to their wild ancestors. No wonder we can still see some crazy features in their tamer counterparts! Moreover, there are many creatures in the animal kingdom that look like two peas in a pod. But take a closer look!
This series will explain to children the differences as well as similarities between similar-looking animals. Don't only take their appearance into account – their nature, behaviour and habitat are really important, too! Bold, modern illustrations complement the concise, yet information-packed texts. Just open one of the fold-outs and discover what makes each animal unique and different from its companion!