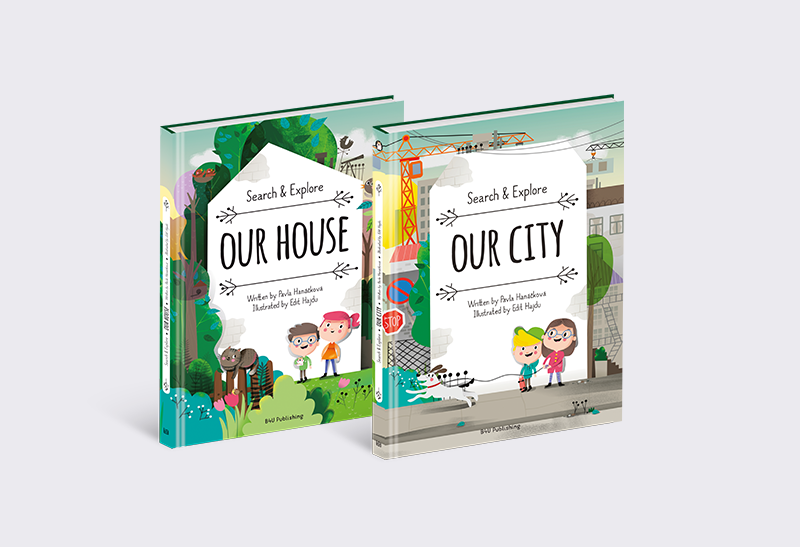 2 books | categories: 3 - 5 Pre-schoolers
Where did it go? Quick! Follow it! This series will guide young readers on their search for a runaway pet.
Along the way, they will help two siblings to find their beloved lost pet. All children need to do is to peep under the flaps and search every nook and cranny of each place. Not only will they learn to name the things they might not be familiar with, they will also learn to understand how these things work! It doesn't matter if they search a house or a city, we guarantee it will be fun. Searching and exploring has never been more exciting!