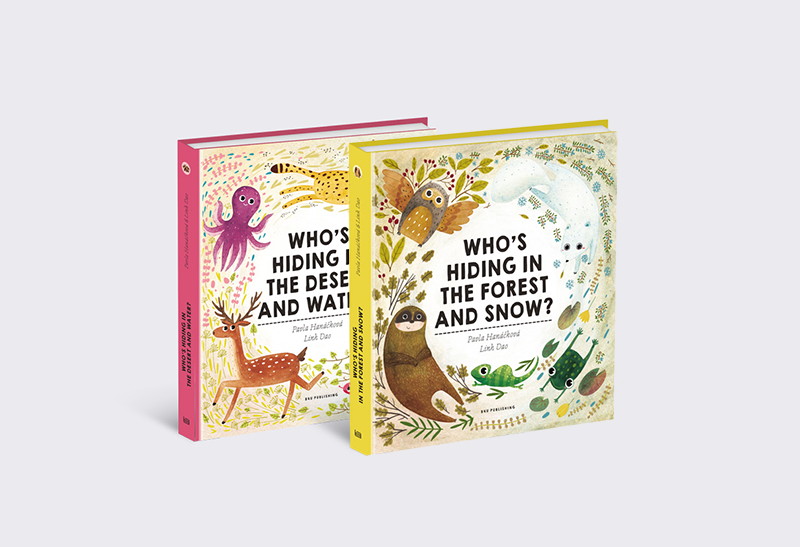 2 books | categories: 3 - 5 Pre-schoolers
Books from this series explain children how animals camouflage themselves in nature.
In each book five animals are hidden in their natural habitat and children can uncovered them by pulling the sliding mechanism. Moreover, they will learn more interesting facts about the camouflage of each animal. On the last page, children will have loads of fun while looking for animals that are hidden in the picture!