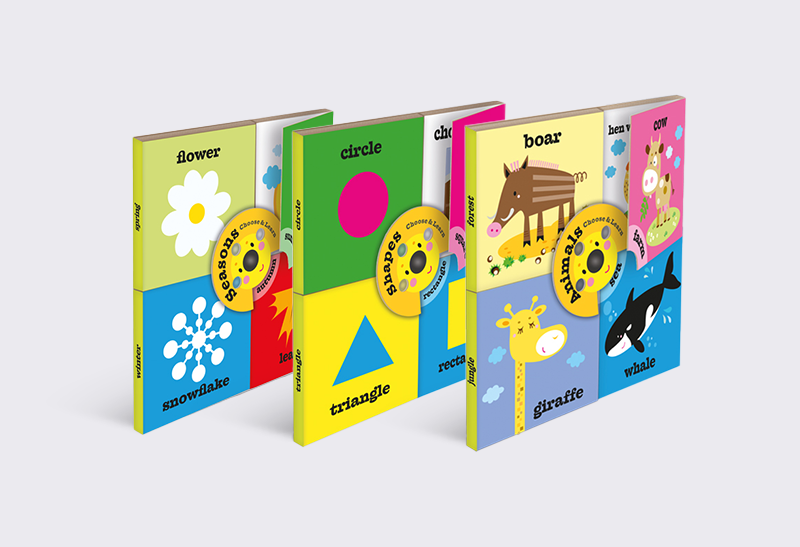 3 books | categories: 3 - 5 Pre-schoolers
This series of cheery and colourful books will show readers everything they need to know!
For example, animals that live on the farm, in the woods, in the jungle and in the sea. All children need to do is to turn the wheel and choose which little book to open. They can also learn what happens in spring, summer, autumn and winter. The rotating mechanism on the book opens the way to the chosen season. And what about square, rectangle, triangle and circle? These are the shapes that form the pictures in the individual books. A world full of shapes awaits young readers. Let's turn the wheel and choose which book to open!