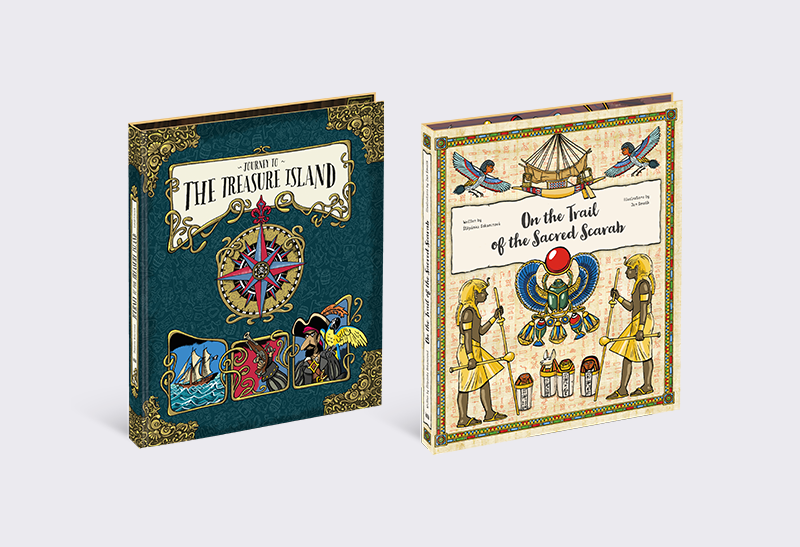 2 books | categories: 6 - 8 First Grade
Discover this outstanding series of large-format children's books.
Each book contains a number of great inserts – including diaries, letter envelopes, a mini-encyclopaedia, a map, a diagram, an amulet, a proper pirate's tattoo, an archaeologist's notebook and an Egyptian alphabet – that instantly draw the reader into the action. Let's go on an adventure!