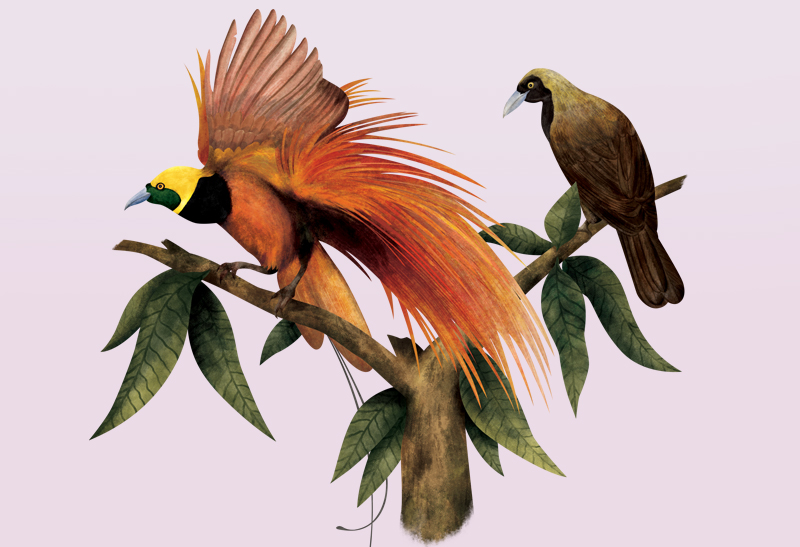 2 books | categories: 6 - 8 First Grade
Nature is full of fascinating creatures. Have you noticed how diverse, yet similar can some things be?
Take eggs or feathers for instance: their features may vary across the whole animal kingdom. Eggs are always at the beginning of a new life – yet they come in different sizes, shapes and colours. Don't be fooled: birds aren't the only animals capable of laying eggs! And what about that feather that lies under the tree? Feathers are as diverse as the birds that wear them to suit their habitat. Many birds make a feather bed in their nests to lay their fragile eggs on; the feathers of some males can even make them more successful in attracting their future bride! Learn about the most interesting species in the bird kingdom and their eggs or feathers – on a large-format poster too!