FBF 2017 is coming! Meet us there!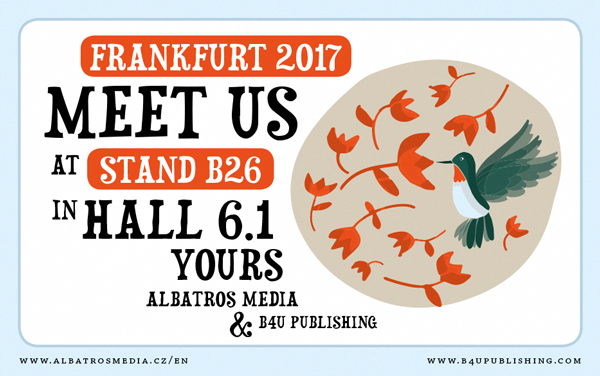 One of the biggest events on the book-world calendar – the Frankfurter Buchmesse – is almost upon us! Preparations are in full swing – not only at the Frankfurt exhibition grounds, but in the Albatros Media team, too. What do we have planned? If you arrange a meeting with us, this is what you can look forward:
Children's non-fiction books: We have several new titles for you – for children aged 0-2, 3-5 and 6-8 years. Also on our stand you'll find several pop-up books, books that take us into the mysterious world of animals, a new story in the Technical Tales series, plus books that tell the stories of world-famous works of art.
Children's fiction books: What's it like to be friends with a unicorn? What can happen if you knit a pair of magic tights? How can you finally convince your parents to let you have a dog? How do teenager detectives go about their investigations? This is just a small taste of what you'll find in our new titles. Illustrations and words with great topics and great characters. We have chosen the very best for you.
Something sweet and delicious
A surprise gift
A pleasant, modern stand
A warm welcome from our team, who will be happy to answer all your questions and show you through our books.
So please make a note to visit us in Frankfurt – at Stand B26 in Hall 6.1 between 11th and 14th October. If you wish to arrange a meeting, simply e-mail jana.vykoukalova@albatrosmedia.cz.
We look forward to seeing you.
Our catalogues are coming soon! In the meantime – some new covers below.. Enjoy!