Bologna Ragazzi Award: New Horizons goes to the Czech Republic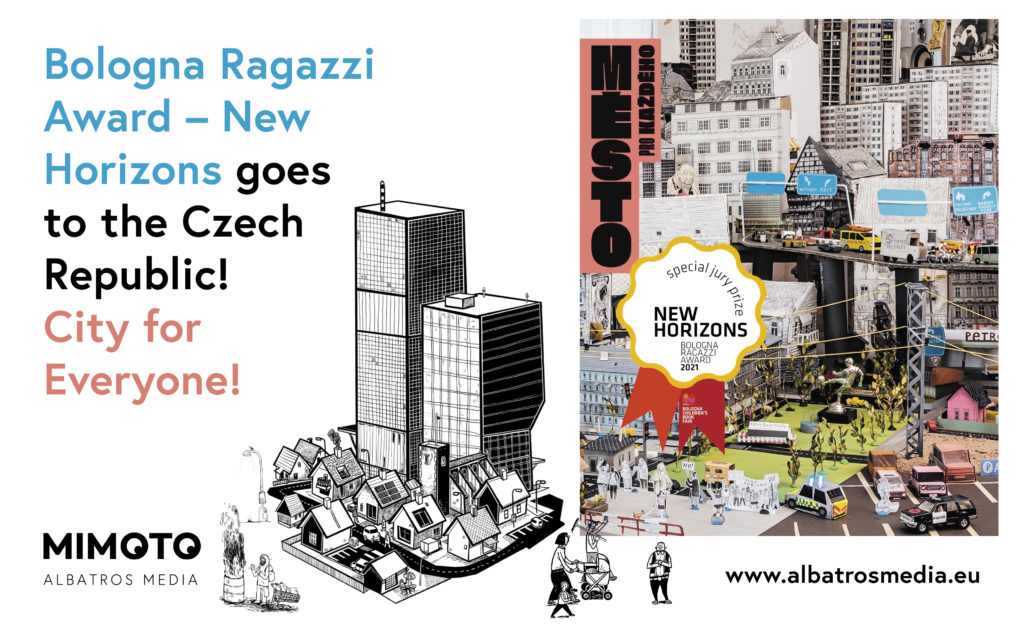 It´s time for celebration! The book CITY FOR EVERYONE won the Bologna Ragazzi Award 2021 in the category NEW HORIZONS.
This book takes a look on the topic of urbanism from many sights. Because every city has many highlights and nice places, but also can deal with many problems and dark sites. Because the city is not just a beautiful city center, but also brownfields, industrial parks, derelict houses or maintenance of public space.
Authors of the book created a real city in their studio, which they shot from above or focused on a detail. They used straws for public lighting or bags for the water in sewerage.
We are just preparing the English translation of the book. We will inform you, as soon as it is complete. In the meantime, you can have a look at the video, how the book was made, or you can contact us with any question regarding the City for Everyone on the email address foreignsales@albatrosmedia.cz .
The International Jury motivated their choice with the short declaration hereby:
"This astonishing book makes use of the disposable glossy magazine format and garish color photography of original installations to express the thrilling dynamism of urban design. The producers have produced a mega maquette of a paper town, and have generated assertive and informative text on questions of urban design and justice. Readers are positioned to look at the pages as designers considering a model of a city that they have been invited to rethink. The striking maquettes are framed by and executed with unexpected objects and presented in playful bold types to draw the reader's attention to the constructedness of cities and therefore the potential they have for being reorganized so that they may become better for everyone."