Bologna Ragazzi Award 2017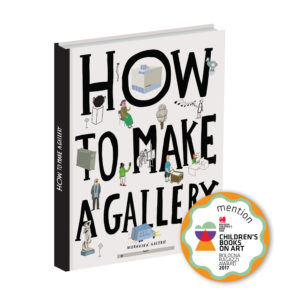 Special Mention for How to Make a Gallery
We are very excited to announce you that the marvelous book How to Make a Gallery from Ondřej Chrobák, Rotislav Koryčánek and Martin Vaněk, illustrated by David Böhm and Jiří Franta, has got a Special Mention in the category Children's books on art of the 2017 Bologna Ragazzi Award.
"A distinctive publication illustrating and explaining the story behind historic and contemporary buildings housing museums and art galleries. It invites the young reader to delve into the pages and take a look at what goes on behind the scenes in the museum environment. An excellent learning book with easy-to-understand text and illustrations." said the jury about the book.
Congratulation!
If you are interested in this book, please do not hesitate to contact us!
Yours Albatros Media – B4U Publishing