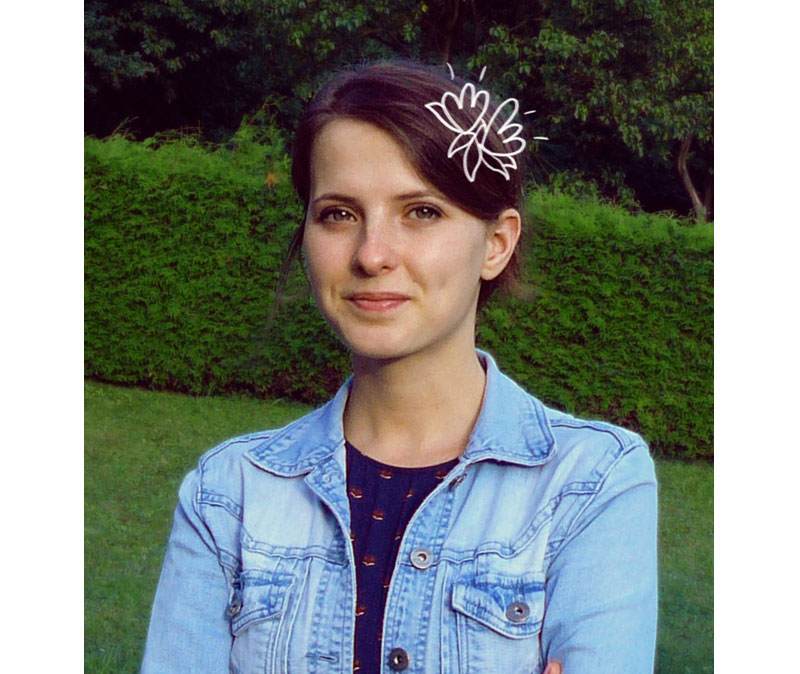 Adela Režná is a student of Illustration under Prof. Dušan Kallay at the Academy of Fine Arts and Design in Bratislava. She completed a one-year course at the Václav Hollar College and High School of Art in Prague and a study stay at Plymouth University in the UK.
Whether drawing, painting or creating graphics, she is most active as an illustrator, especially for children. Since early childhood she has been surrounded by the fulfilling presence of books, which serve as a great source of inspiration to her.
In addition to more traditional media, she enjoys using digital technology. She invests her work with playful stylization, ironic hyperbole, and simple forms and colours.
Adela Režná has participated in numerous group exhibitions. She has been a prize-winner in the Phenomenon of the Book competition. Publications in which her illustrations have appeared include the following: Marínka Somarinka (a children's book), the Omaľovánka 2.0 project, In_akosti slovenské, O Pejkovi a jeho nevšedných priateľoch.
Since 2014 she has been a member of the POMIMO group of comics authors.
Books by Adela Režná