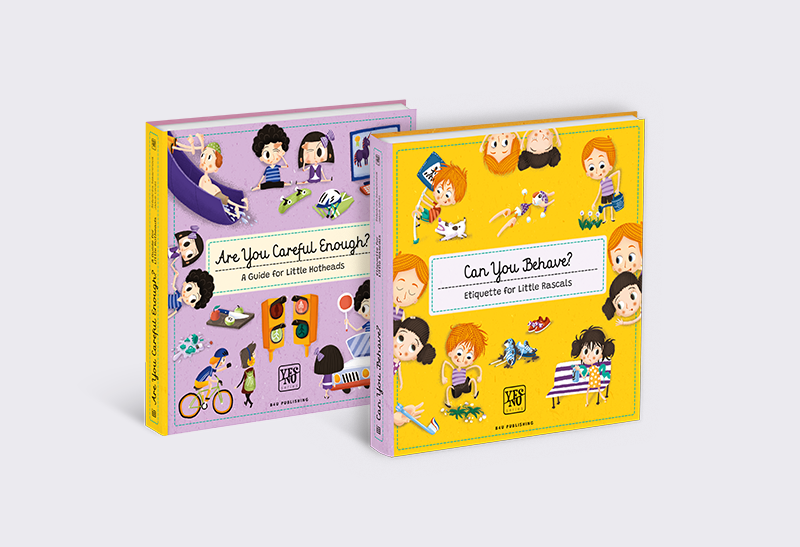 2 books | categories: 3 - 5 Pre-schoolers
What's right and what's wrong? What's a Yes and what's a No? How should we behave when sitting on the bus or at the dinner table, or in a busy street? Which dangers may be lurking in the kitchen of every home?
Curious readers will find the answers to such questions in the titles of the aptly named Yes-No series. And thanks to the changeable pictures, they can decide how they want the book to look. Books in the Yes-No series are filled with fun illustrations and amusing challenges – meaning that every reader is sure to be entertained.