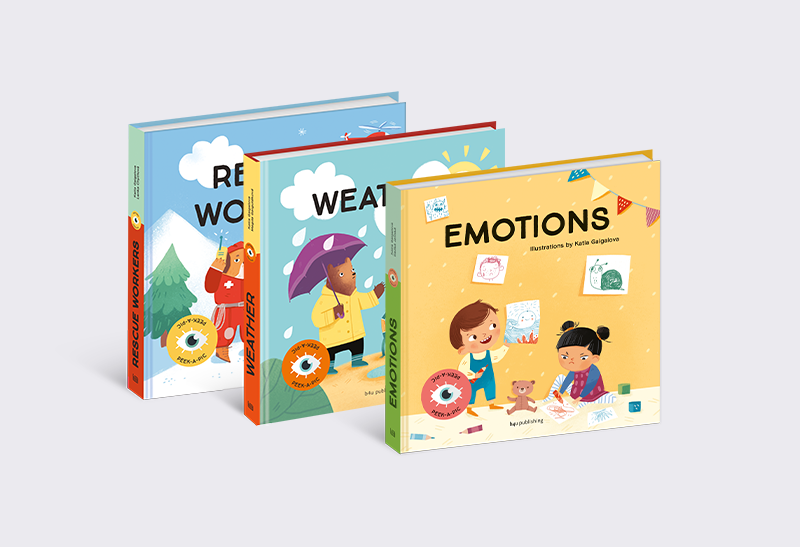 3 books | categories: 3 - 5 Pre-schoolers
The Peek-A-Pic book series tells short stories on everyday themes (e.g. weather, feelings, rescue services) that stimulate the minds of small children.
Look how everything is moving and changing! As well as beautiful, sensitive illustrations, the young reader will be treated to a fun surprise on every page. As the scene in the sliding window changes, all kinds of situations come into view – the reader can hardly wait for what will happen next! So how will it all turn out? Come along and find out!