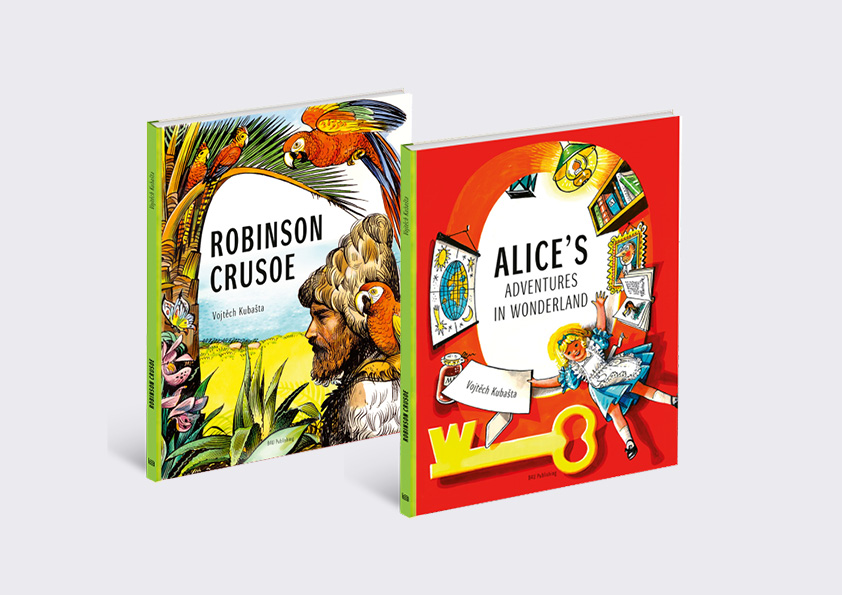 2 books | categories: 6 - 8 First Grade, Vintage Books
Alice's Adventures in Wonderland and Robinson Crusoe – who doesn't know these classic works of world literature? They entertained our ancestors, and they will entertain generations of children to come.
And when their legendary heroes are depicted in 3D format by legendary artist Vojtěch Kubašta, the thrill of reading these great tales by Lewis Carroll and Daniel Defoe is greater still. The Kubašta's Wonderland series brings thrills galore and so much more! This combination of great art and great reading is, quite simply, a priceless experience.