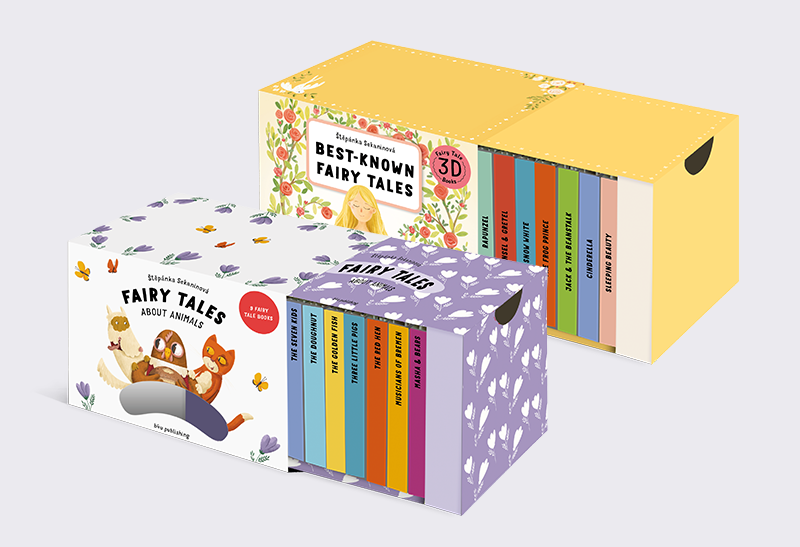 2 books | categories: 3 - 5 Pre-schoolers
Which reader, large or small, can resist a good fairy tale? Especially a beautifully illustrated one where a fairy-tale surprise pops up on every page. Each of these delightful boxes contains nine little books telling tales best loved by generations – about animals, lost children, greedy witches, fragile princesses and enchanted princes.
So knock on the little door and let all these lovely stories out… Psst! Do you hear what we hear? Once upon a time, in a land far, far away… The magical Fairy Tales in a Box series is sure to please every lover of worlds where the triumph of good over evil is guaranteed.