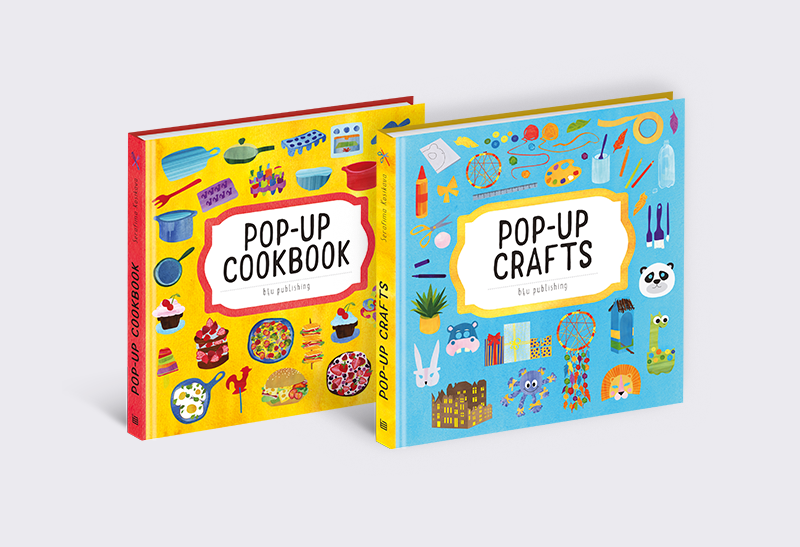 2 books | categories: 3 - 5 Pre-schoolers
This series is tailor-made for children who are keen on crafting, cooking and learning new things. Each book contains simple instructions how to create wonderful crafts or mouth-watering dishes that will amaze their families and friends.
What makes these books special? They contain pop-up models that show children what the crafts or dishes should look like. If they want to learn how to bake delicious muffins or how to make amazing crafts, the books in this series will guide them through every step.