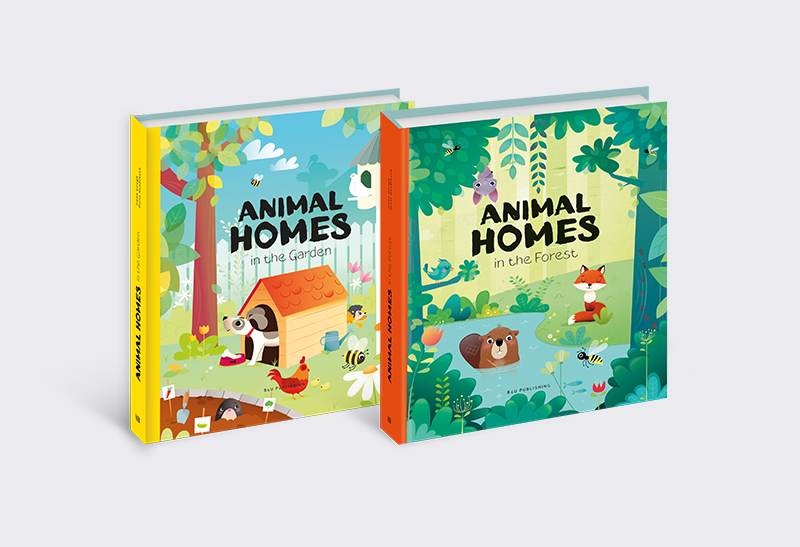 2 books | categories: 3 - 5 Pre-schoolers
Children will delight in the beautiful, full-colour illustrations, simple yet concise text and playful pop-ups.
Animals live in many different kinds of dwellings, some built by the animals themselves, others by humans. Some animals live high up in the treetops, others hide happily underground. Come with us as we explore the homes of animals in the garden and in the forest.