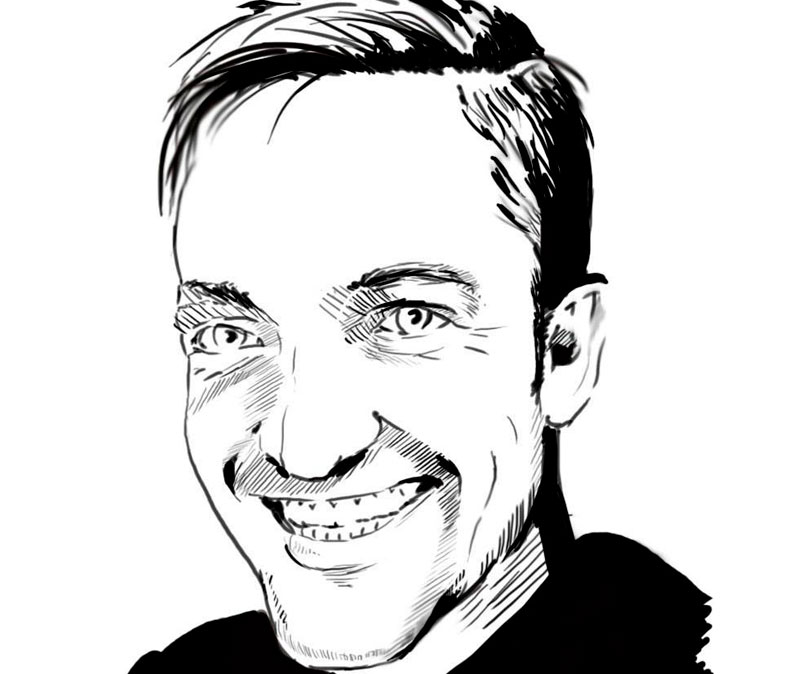 Tomáš Vavřík comes from Veselí nad Moravou and has lived in Prague for 22 years. Long ago, as a student at a secondary school of electrical engineering, he discovered that all he wanted to be was an artist and designer – so he attended Brno's Jaroslav Kvapil School of Art at the same time.
In 1992, it became clear that he had made the right decision: his solo exhibition at the BB Praha Gallery was a great success. Of his many exhibitions since then, the one at the Ertebaelgen Gallery in Denmark (1996) was among the most successful. His pictures appear in public and private collections practically all over the world, most notably in the Microsoft Gallery in Seattle. In 1998, he was invited to spend a year in India, where he painted murals at the residence of the Oswal family, one of India's ten richest.
Currently the art director of an international advertising agency, he continues to work as a painter and illustrator and is also active in animation, sculpture and woodcarving.
Books by Tomáš Vavřík