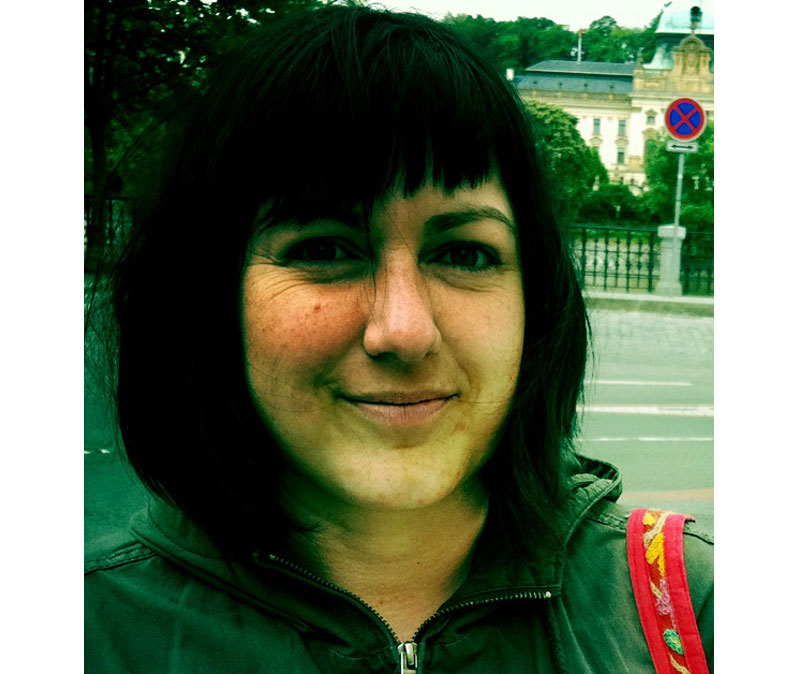 Niké Papadopulosová graduated in Animation and Multimedia Production from the Film and TV School in Prague.
While still at school, she began working with the commercial TV station TV NOVA, where she focused on the visual aspect of jingles, campaigns and promotion. Her achievements included the trailer for the promotional film Titanic (a prize-winner at the 2002 Promax festival) and the serial Redakce.
Having made the move to the public broadcaster Czech Television (ČT), in 2007 she was involved in the complete re-design of all ČT channels, but principally the main channel ČT1. She continued to produce jingles and promotional films for projects including Vyprávěj (Series 4), První republika, České století, Kamu ve Vietnamu, Trapný padesátky, S Jakubem v přírodě, České pexeso, Evropské pexeso and many more. In 2013 she was involved in the design and coordination of ČT's new channel for children, ČT :D. She continues to work at this channel as its principal designer.
Books by Niké Papadopulosová