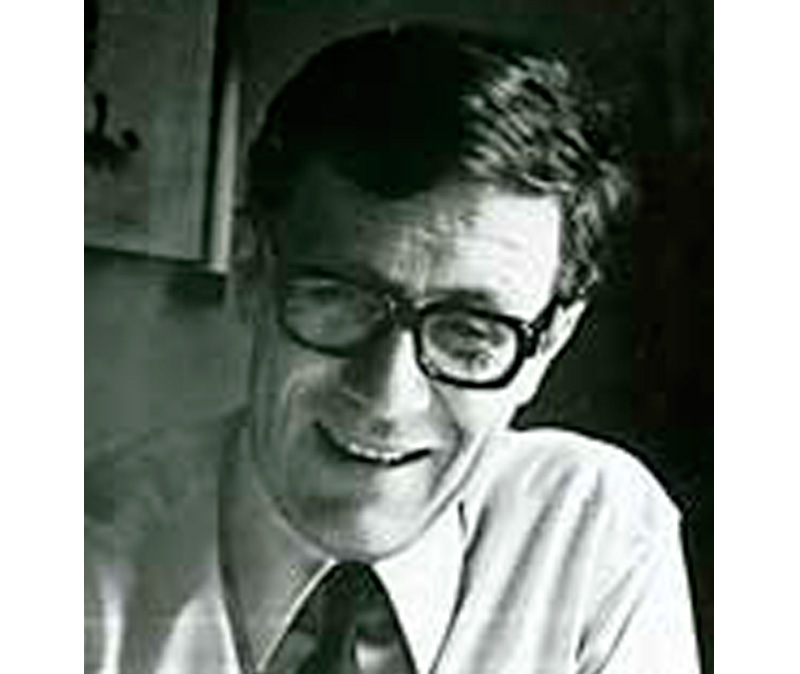 Mirko Hanák (*26. 6. 1921, Turčianský Svatý Martin, Slovakia – †4. 11. 1971, Praha, Czech Republic)
– – painter, illustrator, graphic designer, poster and stamp designer
Mirko Hanák is one of the most acclaimed Czech illustrators of books about nature. He was certainly inspired by the places where he lived – the surroundings of Turčianský Svatý Martin in Slovakia, Moravian towns Kroměříž and Olomouc, or the summer holidays with his grandmother in a small village Skalička.
The war influenced his life strongly.  After having studied two years at Bata's Art School in Zlín, he was called to work for forced labours in Nazi Germany. He worked in Kapfenberg and together with his friend he managed to escape during the Christmas in 1944. After the liberation of Czechoslovakia he studied the Academy of Arts, Architecture and Design in Prague. In that time his parents moved to Jeseníky, s a mountain range of Eastern Sudetes in northern Moravia. Mirko Hanák visited them frequently, he had even his own studio and own hunting territory there. After a short time his hunts of animals changed into the hunts without firearms, as drawings and paintings became his testimony.
He started to illustrate children's books in lately 40es with SNDK (this publishing house was lately renamed as Albatros), in 1951 were published first five books with Mirko Hanák's illustrations. He became soon a popular and recognized artist. The dominant theme was the natural world, but he also illustrated poetry, fairy tales and adventure stories, participated in the creation of textbook.
He gained different international awards, such as The Most Beautiful Book of the Year, Albatros Annual Award, the diploma at International exhibition in Moscow in Russia or Citta di Caorle award at the children's book fair in Bologna, Italy. The books with his illustrations were published in United Kingdom, USA, Japan, Germany, Belgium, The Netherlands, Finland, Hungary, Poland or Slovakia.
Books by Mirko Hanák