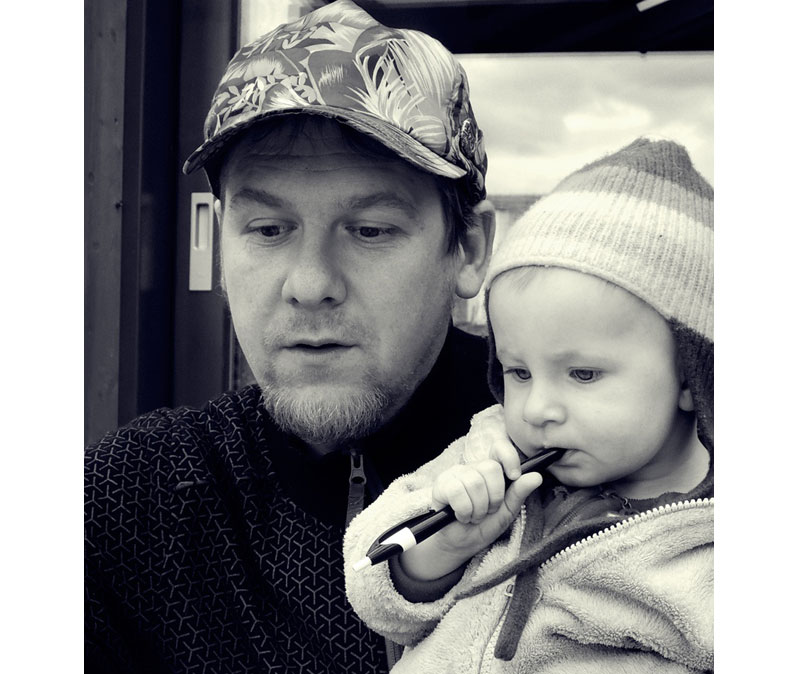 Martin Šojdr (Puk-Puk) (b. 1979, Uherské Hradiště)
A graduate in animated film from the Department of Art in Ostrava, Martin Šojdr has worked as a freelance graphic artist and illustrator for the past nine years. He is one half of the duo Puk-Puk, creators of graphic art, illustrations, T-shirt designs, paintings, VJing and installations.
The Puk-Puk duo have many solo and group exhibitions to their name. In addition to their graphic design and illustrations, they co-organize club parties under the name Bassta Fidli. These parties combine contemporary club sounds with motifs of Oriental, South American and African music and echoes of the folklore of central Europe and the Balkans. The musical component is complemented with striking décor, canopies, installations and screenings.
A major theme of Martin Šojdr's work is folklore and ornamentation – from other European countries, Russia and South America, as well as his native Moravian Slovakia. He is interested in traditional uses of ornamentation and its application in today's fashion, graphic design, painting, installation and product design.
Books by Martin Šojdr