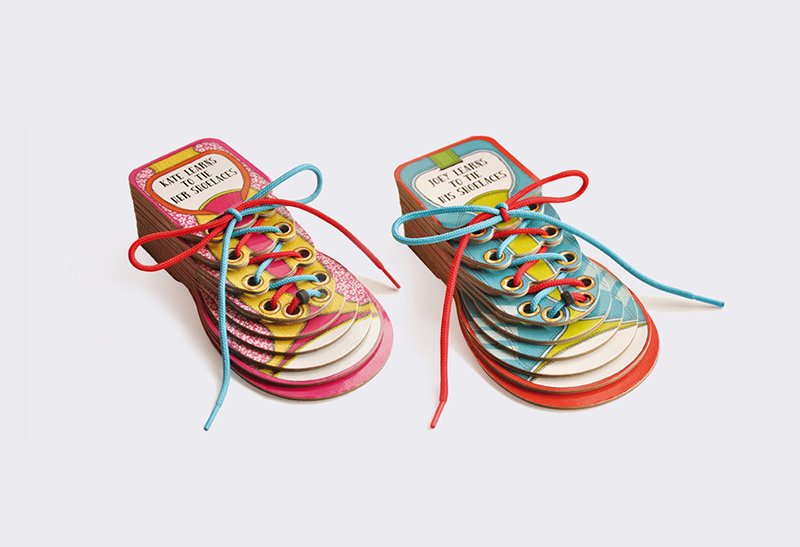 2 books | categories: 3 - 5 Pre-schoolers
This unique, accessible, playful, and shoe-shaped board book will teach your children how to tie their shoelaces.
Each title contains a simple motivational story and on the laced pages children will find a clear, illustrated manual how their shoelaces should be tied. Each title presents two ways how to do this so that everybody can choose whichever one they prefer the best. The lace which ties individual pages together can be pulled out, just like a real shoelace from your shoes – this allows children not only to learn how to lace up their shoes, but also to develop their motor skills while they're pressing the string through holes.