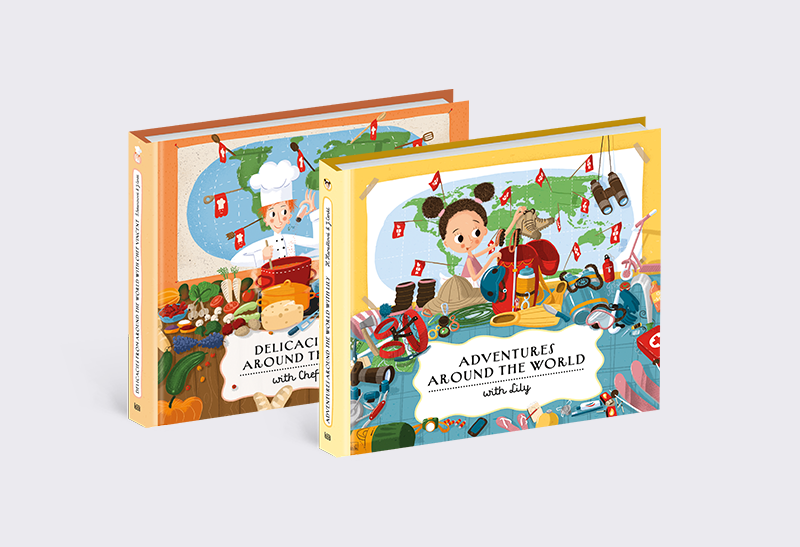 2 books | categories: 6 - 8 First Grade
The world around us is filled with interesting places, some a little dangerous, some beautiful and some surprising. The world around us is filled with sweet, salty, bitter, sour and subtle tastes, not all of which are good.
The world around us smells of sea, glitters with snow and blooms with wild, lush vegetation. There is always something to discover when we travel, as the Our World of Adventure book series shows. In six richly illustrated foldout maps, the reader will travel the length and breadth of the Blue Planet, learn lots of new things and delight in the splendid, humorous pictures.