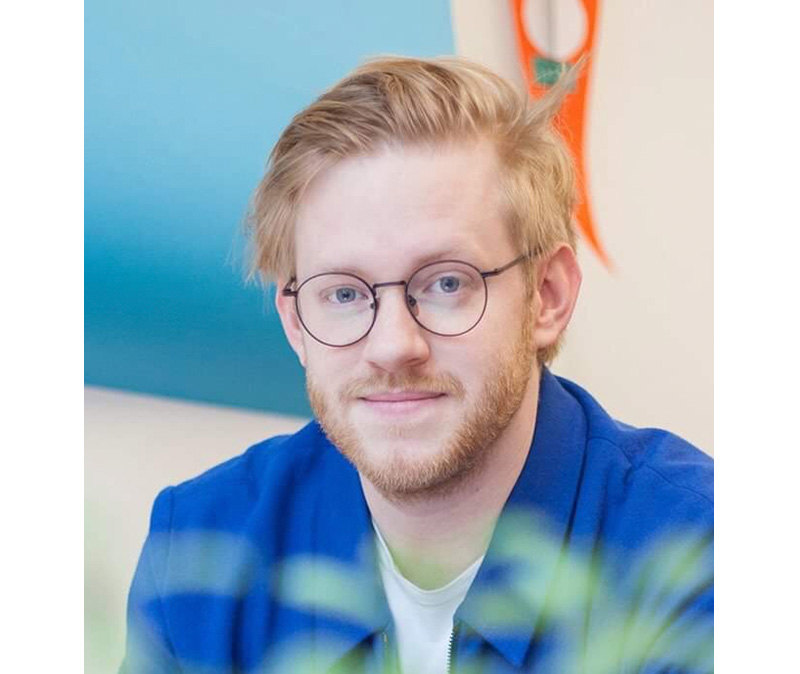 Although Patrik Antczak was born in Prague (Czech Republic) – where he lives and works today – he is the son of a Polish father and a Slovak mother.
While a student at the Faculty of Art and Design of Jan Evangelista Purkyně University in Ústí nad Labem, he spent a year at the Studio of Illustration of the Academy of Fine Arts in Warsaw, where he studied under Zygmunt Januszewski and Monika Hanulak.
While still a student, Patrik began to work freelance as an illustrator and graphic designer, gaining much experience through his work for a commercial clientele as well as on non-profit projects. In 2016, he published ALFABETA, a collection of worksheets for children that won at least six awards, including Zlatá stuha [Golden Ribbon]; it also won a second prize in the Czech Republic's Most Beautiful Book of Year 2017 competition.
For his illustrations for the book Left and Right and Ambiente Restaurants, he was shortlisted for the 2019 Czech Grand Design award in the Illustrator of the Year category.
Patrik likes to gather inspiration for his work on his travels. He also enjoys music and sport.
Books by Patrik Antczak