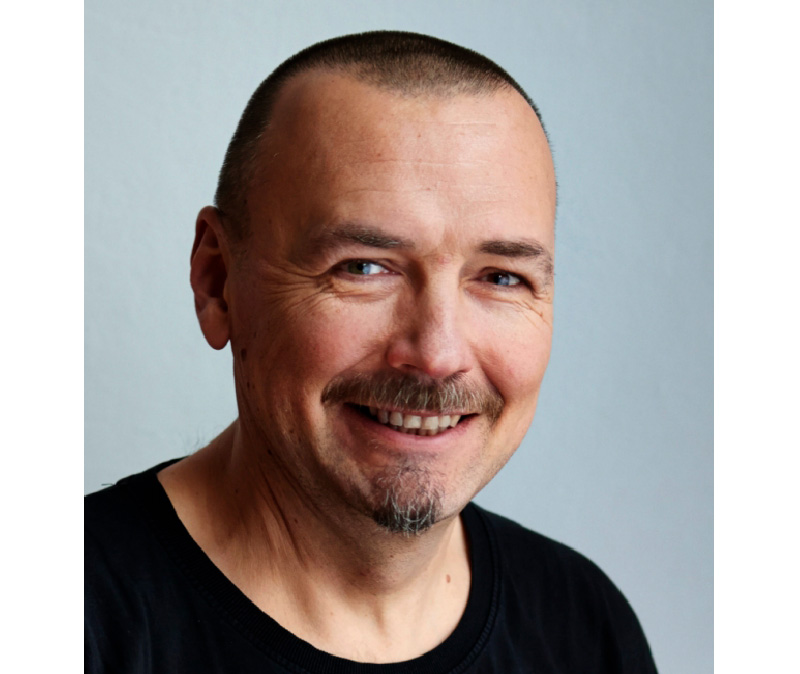 HONZA SMOLÍK is an illustrator and comics writer. He graduated in Art Education from the Faculty of Education of Charles University in Prague in 1991. In addition to his illustration and comics, his original work appears regularly in children's magazines. He is the illustrator of Klára Smolíková's successful book series Husité/ The Hussites, Řemesla/ Crafts, Jak se staví město/ How to Build a City and Husův dům/ The House of John Hus (Albatros, 2013-2015).
He is author of the comic books Medvídek Lup a jeho kamarádi/ Loot the Bear and His Friends (Mladá fronta, 2008), Na hradě Bradě/ At Brada Castle (Albatros, 2015) and Viktorka a vesmírná dobrodružství/ Victoria and Her Adventures in Space (Portál, 2015), the latter of which was awarded the 2015 Golden Ribbon for Best Comics for Children and Young Adults. His comic book Inspektor Hopkins zasahuje/ Inspector Hopkins Steps In (Pikola, 2018), an interactive detective story, was shortlisted for the Muriel Prize for Best Comics for Children.
Honza Smolík lives in Brno. When he grows up, he would like to be a biplane pilot.
Books by Jan Smolík