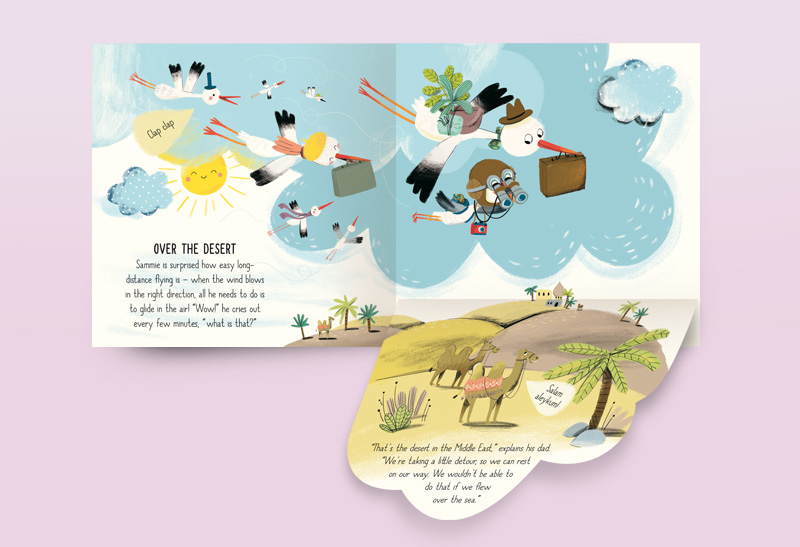 2 books | categories: 3 - 5 Pre-schoolers
Books from this series explain children how it works in the nature.
They will learn everything about the water cycle and bird migration. Stories are accompanied by main protagonists – raindrop Rosie and stork Samie. Thanks to large flip-flaps and beautiful illustrations children will discover what goes on in the nature.