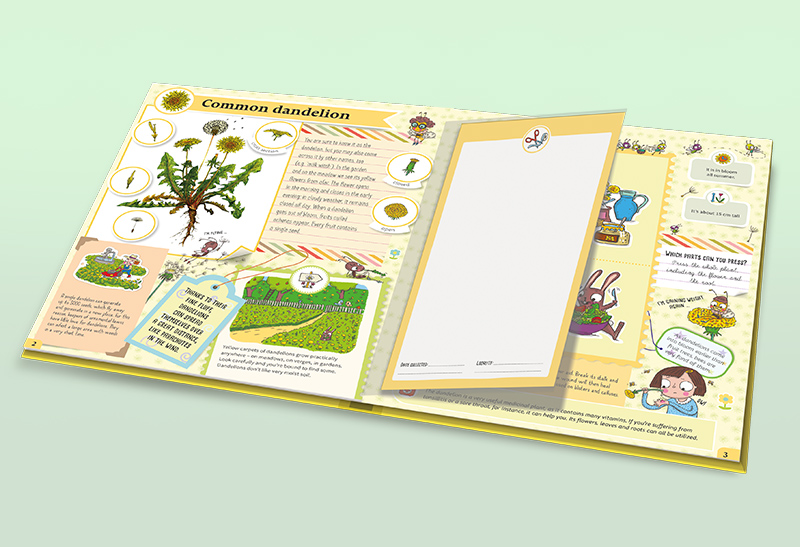 2 books | categories: 6 - 8 First Grade
The Scrapbook series – on good food, trips of adventure and medicinal herbs – will delight every reader interested in the world around them.
Each book is packed with information, advice, tips, recipes, instructions and attractive illustrations. Using the special pouches in each chapter, the reader can supplement the contents of their book with other items of interest they happen across. To become a rightful co-author of their scrapbook, it's enough for them to cut out, write out, print out or trace anything new they find.